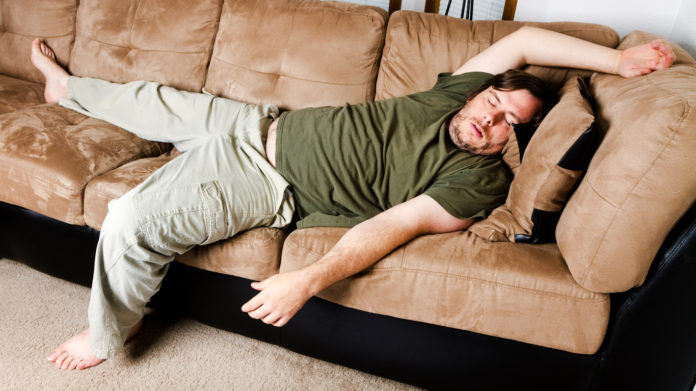 The United States' obesity rate has steadily increased since 1980. Among adults, the obesity rate increased from below 20% to 39.6%. The United States is facing several health concerns, including increased obesity and diabetes. One key factor that could contribute to better health outcomes is exercise — and Americans often do not get enough and many lead sedentary lifestyles.
The Centers for Disease Control and Prevention recommends that adults gets at least 150 minutes of aerobic activity per week, as well as two muscle strengthening activities per week. Many adults in the United States, however, are leading sedentary lifestyles. In 2014, the CDC reported that just 21% of U.S. adults are getting the recommended amount of exercise.
Many adults report that they do not get any physical activity in their leisure time, but this trend varies considerably across the country. In some states, a higher share of adults get more exercise than the average share nationwide even in the least active major metropolitan area.
To determine the metropolitan area getting the least exercise in each state, 24/7 Wall St. reviewed the percentage of adults who are physically active and the share of adults who have access to an area of exercise.
Click here to see the city getting the least exercise in every state.
Click here to see our detailed findings and methodology.