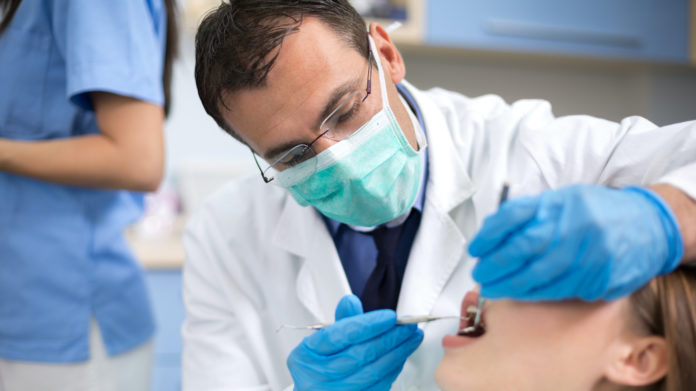 In the United States, a career in dentistry is both high-paying and secure. The median annual salary for dentists is $156,240 — more than quadruple the median salary across all professions of $38,640 — and among the highest of any job nationwide. Additionally, as demand for dental services is expected to continue to climb in the coming years, employment for dentists is projected to grow by 7% over the next decade, compared to the expected 5% employment growth across all fields. 
As with other jobs in the health care sector, however, becoming a dentist is a long, costly, and demanding endeavor. Dental school alone takes four years to complete for full-time students, and a bachelor's degree is typically required for admission. Upon graduating, an additional period of two to six years of training in a residency program is required for those who are planning to specialize. In total, the traditional route to becoming a dentist takes eight years minimum — and, depending on the school, the total tuition bill can be several hundred thousand dollars. 
Upon completion of education and training, dentists must be issued a license for their home state in order to practice there. Licensure requirements vary by state, and a license in one state does not necessarily carry over to another — and choosing which state to practice in can have significant career implications. 
Using data from a range of sources, including the Bureau of Labor Statistics and the U.S. Census Bureau, 24/7 Wall St. created an index of four components — dentists per capita (an indication of demand for dentists), dentist salary, the presence of dental schools, and quality of life — to identify the best (and worst) states to be a dentist. 
Based on these metrics, the best states for dentists tend to be relatively prosperous areas. These are places where people are more likely to have insurance coverage and are more likely to make annual visits to the dentist. They tend to be states with relatively high median household incomes and healthy economies. Here is a look at the states with the best and worst economies.