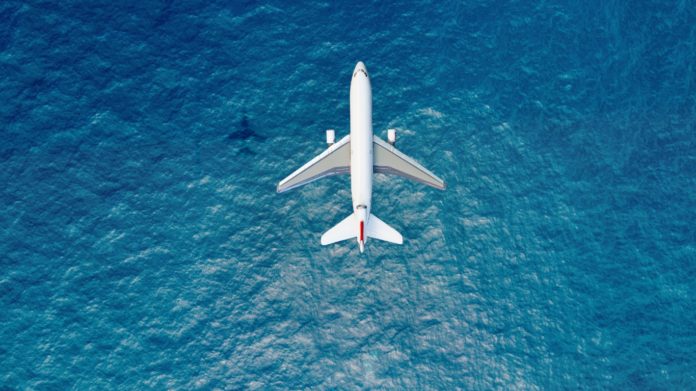 Landing the best price on a plane ticket can be tricky. Prices change constantly, and there's no definitive way to guarantee you're paying the lowest price out there. But there are methods that can increase your chances of finding deals or at least avoiding paying more than you should.
Because the price of plane tickets rise and fall roughly on a weekly basis over a period of months, there's a certain amount of luck involved, too.  24/7 Tempo compiled a list using various travel publications and data of 14 methods that can get you cheaper tickets. You may need them especially if you're planning to book a flight to a famous destination — these are the most popular international flights in the world.
Some touted methods for finding cheap plane tickets are questionable. For example, some travel writers recommend buying tickets on Tuesday after airlines adjust their prices following a post-weekend analysis of sales data, but data collected in recent years and as reported by Bloomberg in 2017 suggests that rule is a myth.
Another commonly cited but debunked claim is that you'll find better deals if you use your browser's incognito mode, which hides your browsing history from the prying algorithms of online shopping sites that could use your data to manipulate prices. But according to a 2017 report in Travel + Leisure magazine, there's no difference in the ticket prices displayed by browsing anonymously compared to browsing with cookies enabled.  
Some general rules apply to cheaper air travel. If possible, avoiding peak holiday and summer travel seasons is a good rule of thumb; don't pick popular daytime departure and arrival times is another. But there are granular methods for whittling down airfares that largely depend on how much time you're willing to commit to doing your online research. 
24/7 Tempo looked at information provided by reputable industry groups and travel publications and data from airline-booking search engines to come up with a list of methods for finding the best deals on plane tickets and to root out misconceptions. Not all methods may work all of the time, but deploying as many of these as possible in your search for the best deals should increase your chances of paying the lowest prices.
Sponsored: Tips for Investing
A financial advisor can help you understand the advantages and disadvantages of investment properties. Finding a qualified financial advisor doesn't have to be hard. SmartAsset's free tool matches you with up to three financial advisors who serve your area, and you can interview your advisor matches at no cost to decide which one is right for you. If you're ready to find an advisor who can help you achieve your financial goals, get started now.
Investing in real estate can diversify your portfolio. But expanding your horizons may add additional costs. If you're an investor looking to minimize expenses, consider checking out online brokerages. They often offer low investment fees, helping you maximize your profit.